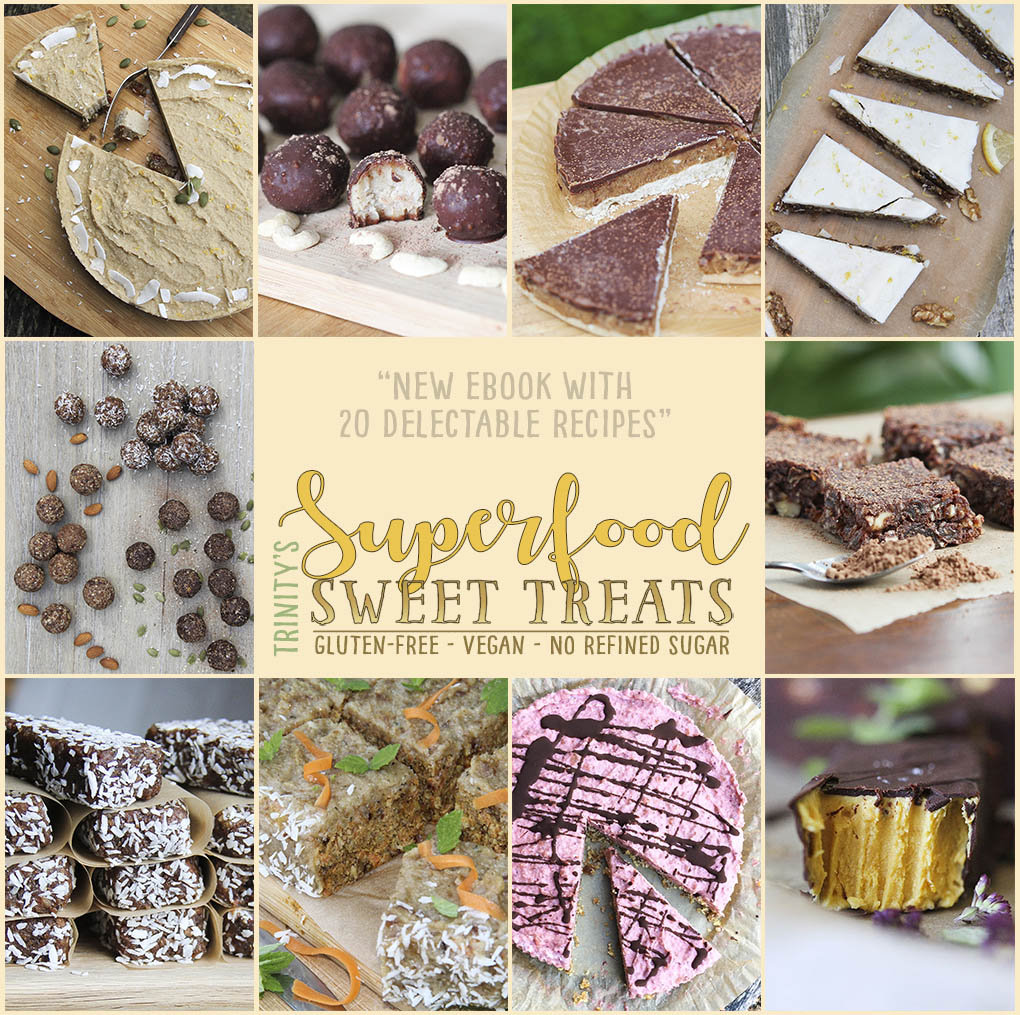 This is an exciting new ebook published by Trinity's Conscious Kitchen. In her words:
"It's a collection of some of the most delectable sweet treats that I have ever created, which have mostly, never been published anywhere else before".
Superfood Sweet Treats are all about inspiring soul. It's about creating from a place of love, so that not only will you nurture yourself, but you'll send ripples of love to those you share with too. It's about making the world a better place – one bite at a time.
160 Reads